Monolith Systems has been NASDAQ's broadcast integrator since the inception of the NASDAQ MarketSite Studios in 1997.
Nasdaq (Nasdaq:NDAQ) is a leading provider of trading, clearing, exchange technology, listing, information and public company services across six continents. Through its diverse portfolio of solutions, Nasdaq enables customers to plan, optimize and execute their business vision with confidence, using proven technologies that provide transparency and insight for navigating today's global capital markets. 
The control system is the heart and brain of a collection of communication hardware and software that allows the operator to control each piece in tandem or individually. It is a real multi-tasking tool that functions to streamline the various commands that control the individual technology. The system brings together the various technologies in use and runs them in a seamless manner.
Monolith Modular Systems assists in the NASDAQ's choice, integration, and management of state-of-the-art communication and collaboration solutions and post-implementation support.
In late 2016 Monolith Systems was tasked with renovating Nasdaq's Studio A and its associated Control Room in order to accommodate CNBC's premiere morning show "Squawk Box."
The mandate was to keep the bustling broadcast facility open and operational while the renovations were taking place.  "It was like performing open heart surgery on a marathon runner while they're running a race," said Rob Fleischacker, President of Monolith Systems. "It was a tremendous challenge." 
Specifications for the project were drawn up with input from Nasdaq and CNBC's engineering department.  Given the aggressive timetable, the design and development phases took place at an accelerated pace.  Working in conjunction with our partners Forecast Consoles, Grass Valley Group, Hitachi Kokusai, and Vinten Radamec, the project was completed while the existing facility remained operational.
The facility went online as planned and can be seen daily on CNBC as well as numerous financial networks around the world.  "As it has been for the past 21 years and continues to be, it is an absolute honor and privilege to be able to support the Nasdaq Marketsite in any of their endeavors," added Fleischacker.
Monolith Systems has been NASDAQ's broadcast integrator from day one. Since the inception of the NASDAQ MarketSite Studios in Times Square, Monolith Systems has been the go to vendor to help with all of our ever expanding integration needs. Their professionalism and response times are second to none, be it a planned maintenance call or an emergency, I can always rely on them.  NASDAQ and Monolith's relationship has grown and developed and I'm confident it will continue to grow in the future.
Managing Director, Broadcast OperationsNASDAQ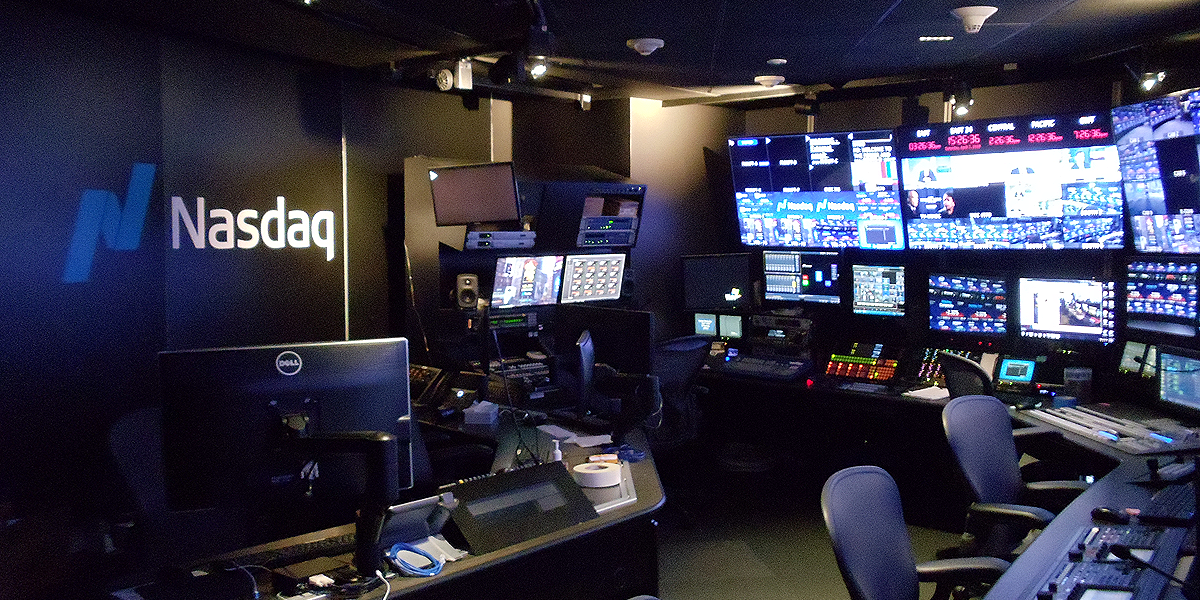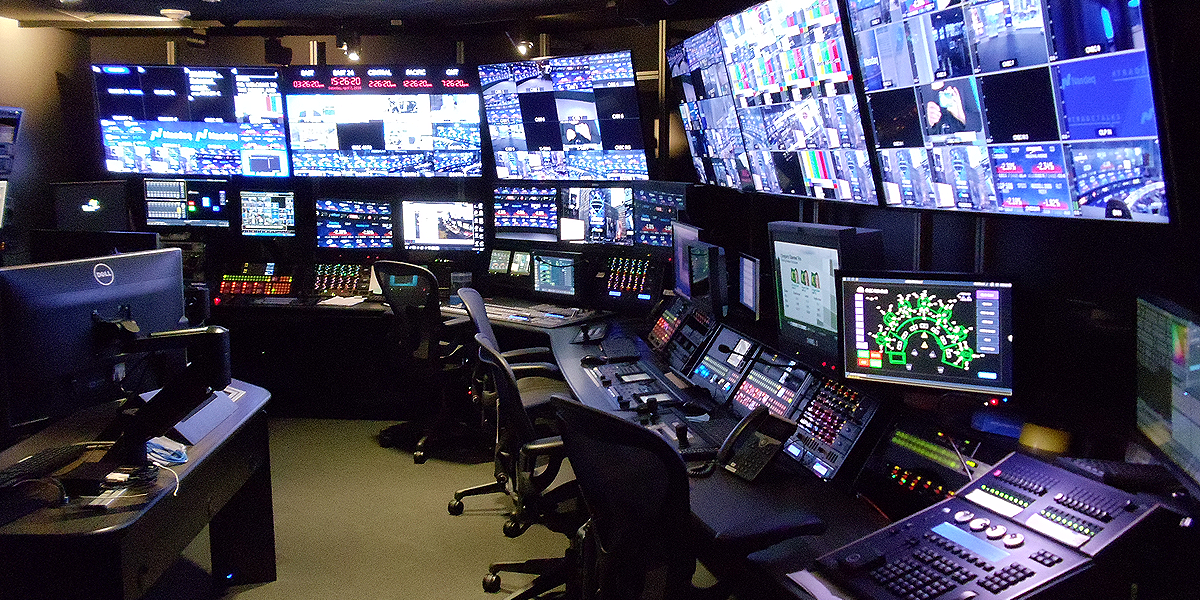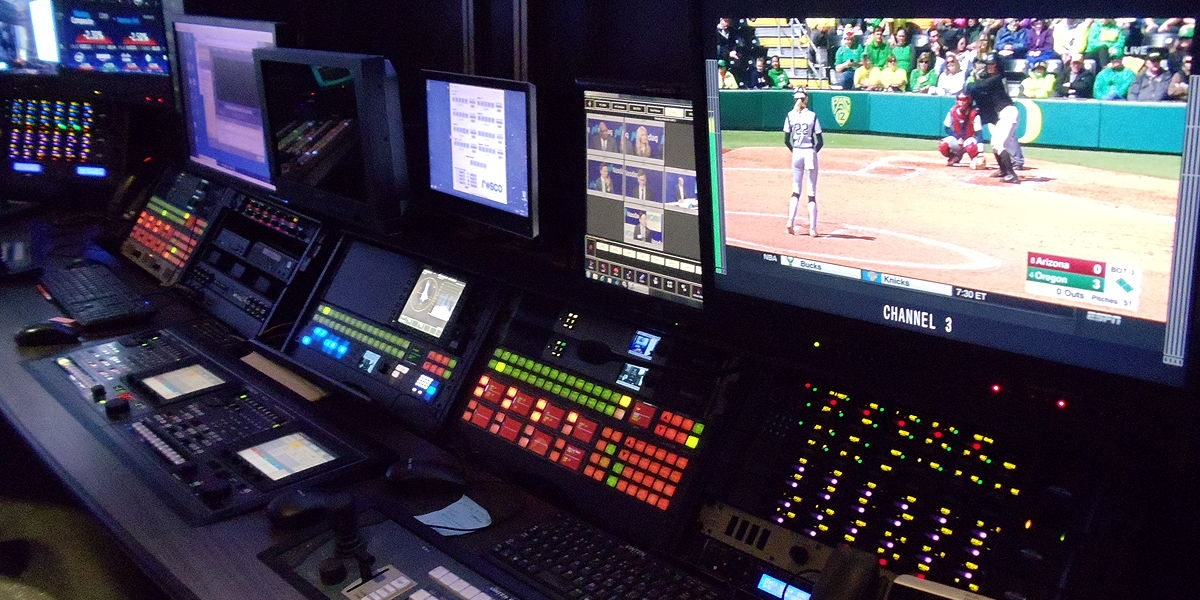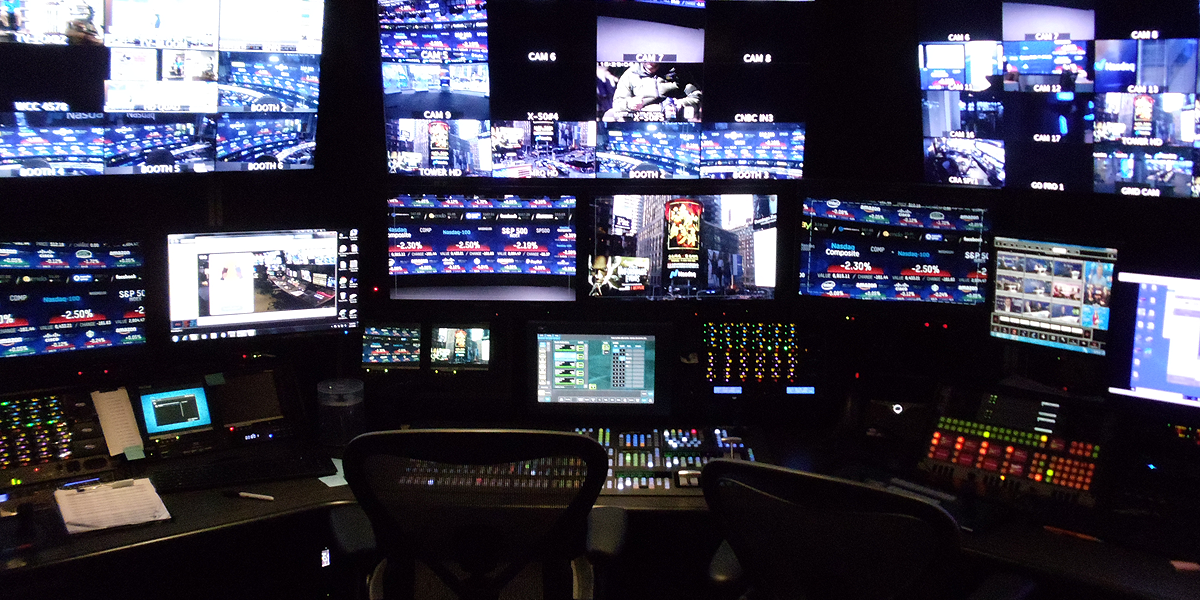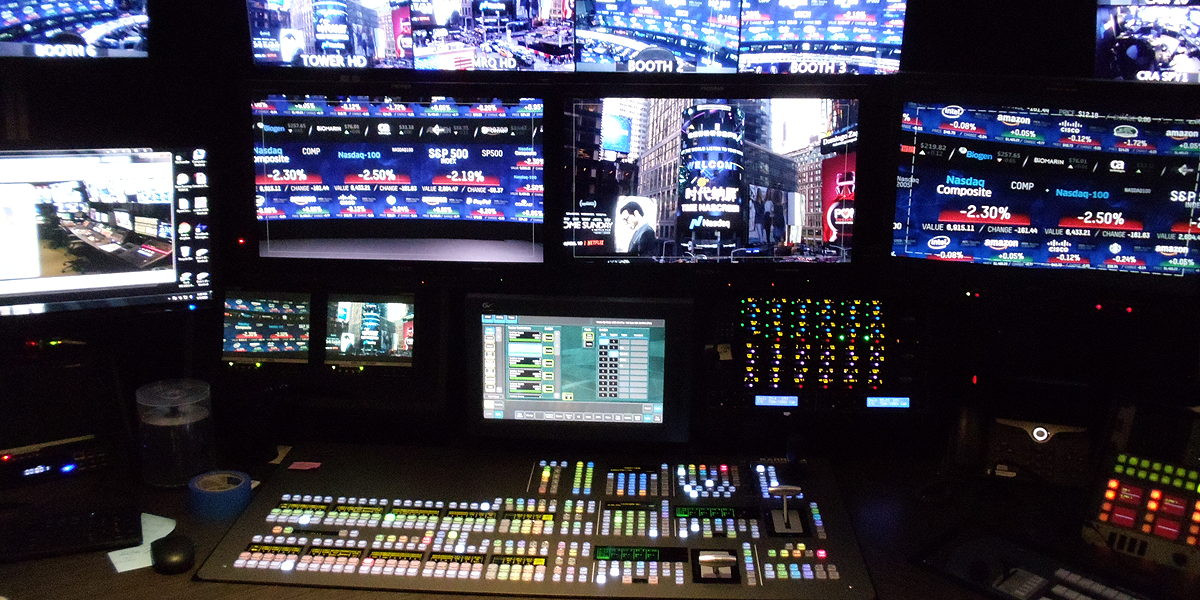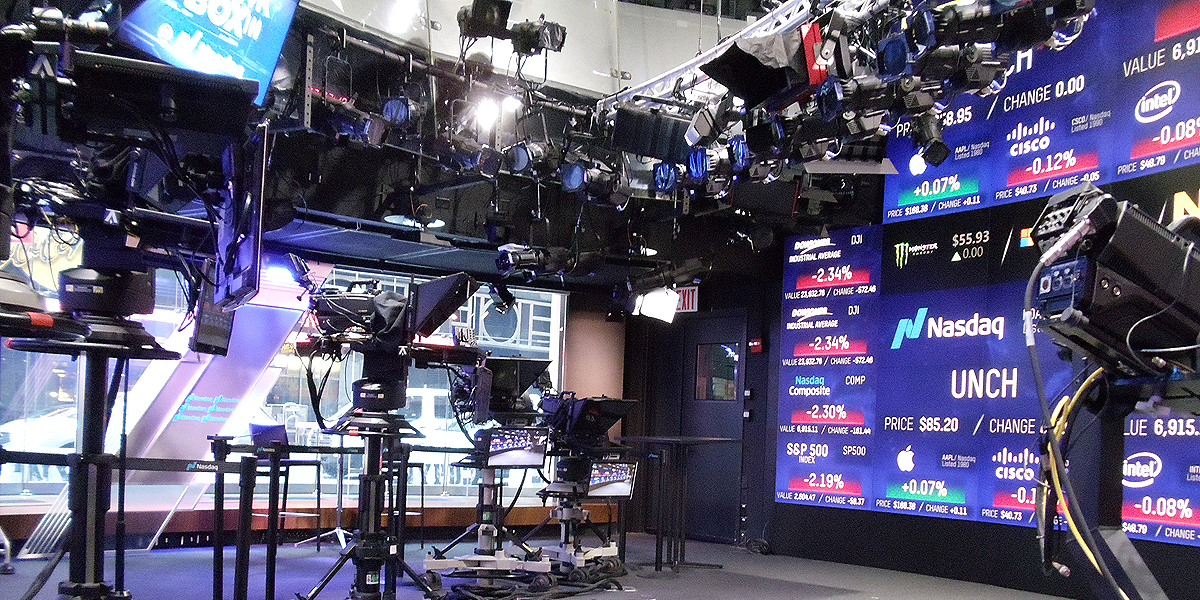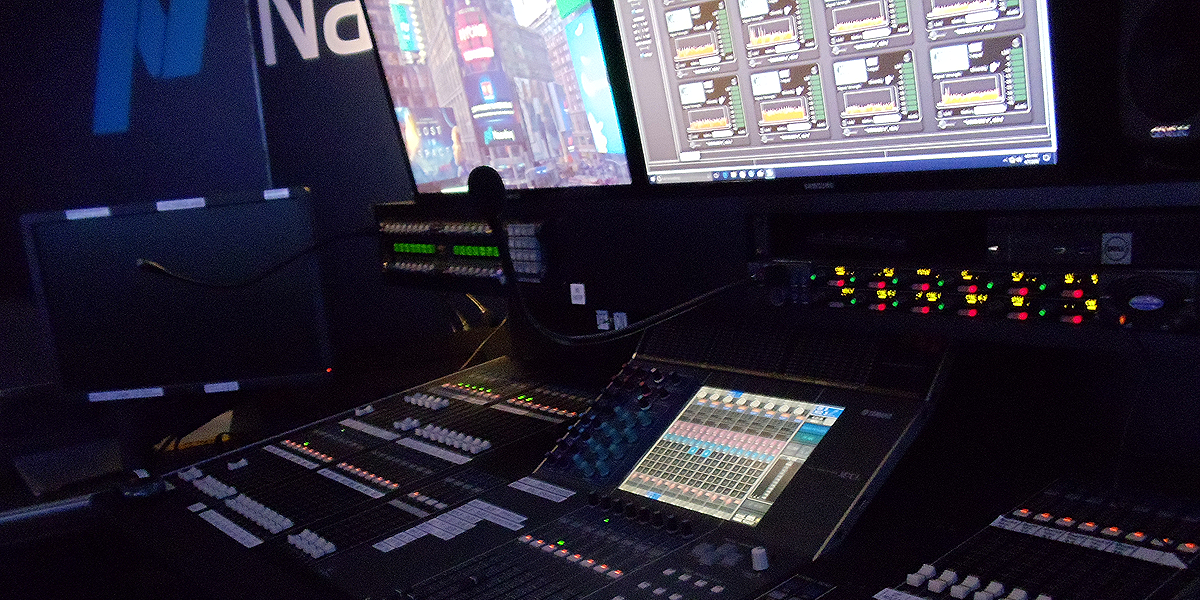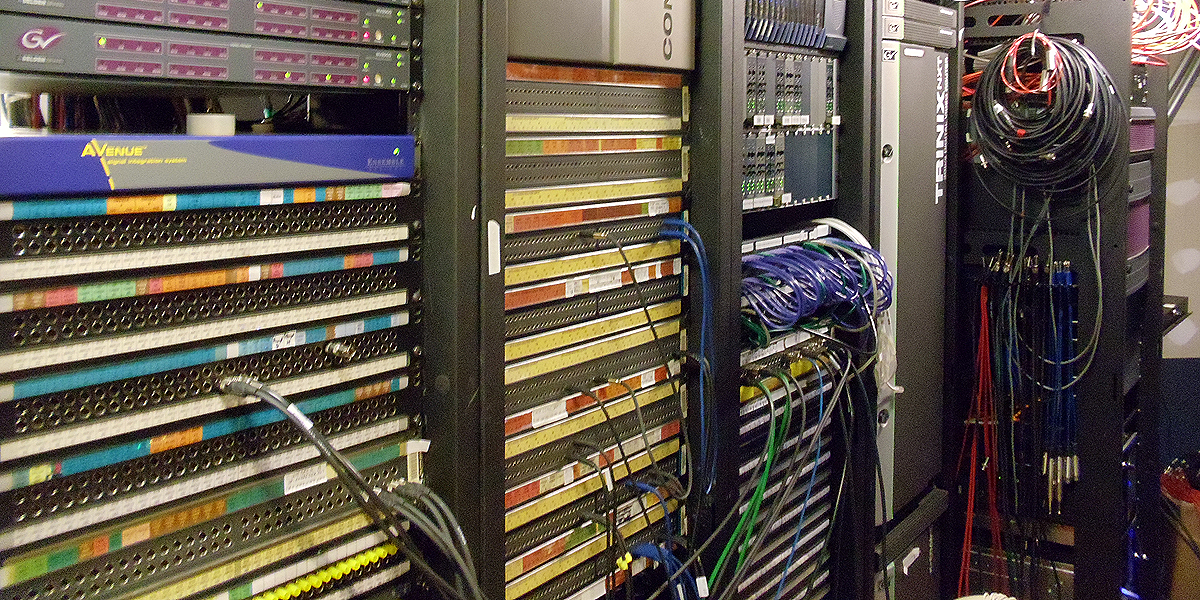 Need audio visual integration & installation services or support? Monolith Modular Systems can help.