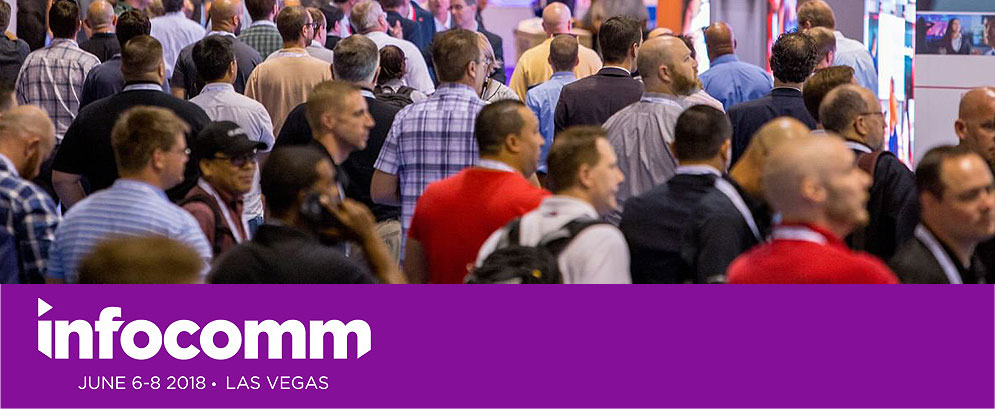 Whether you need to connect with a colleague, client, or a supplier, telecommunication has become an essential component of daily work life. Companies are now finding that tech tools and systems can measurably impact critical business objectives — from enhanced team collaboration to more productive sales engagements and recruiting. Today's typical AV integration projects combine many technologies; not just core and traditional AV devices, but new collaboration tools, networked data services and a wide range of collaboration and communication devices. Monolith Modular Systems' goal is to bring the latest technologies to clients in order to create best user experiences. Trade shows, conferences and industry events are crucial tools in keeping up with industry trends, new products and technologies.
Finding the Right Technology Solutions
Rob Fleischacker, President at Monolith Modular Systems, Inc. has just returned from the largest professional AV event in North America, InfoComm 2018 (AVIXA™). "In today's market, AV industry is a part of IT and the rest of corporate technology world. The level of expectation for the user interface and the quality of the end-user experience is higher than it used to be. Monolith continues to strive in bringing the very best technical solutions to our clients, working with manufacturers directly to build better systems." said Rob. "Innovation is the foundation of our success. InfoComm is one of the resources that helps us be experts in the latest technologies and offer distinctive solutions to our clients." This year's event hosted many manufacturers, each demonstrating their most advanced products and solutions. It also provided a valuable networking opportunity and set the stage for further cooperation. Training sessions, workshops and tours with real-world examples of integrated AV experiences were available."
In-depth look at the future of the AV industry
"The motto of InfoComm 2018 was 'Together, we can change the way people experience the world'. The whole event was built to show how technology as a tool can help implement creative ideas.  Moving from booth to booth on the show floor I can see new products in action." said Rob Fleischacker. "Most exciting to see was the Integrated Life Pavilion, the space that demonstrated integration of smart devices into the network, providing personalization, very compelling entertainment and smart home experiences."
About InfoComm 2018
InfoComm 2018 is the first North American show since InfoComm International became AVIXA, with thousands of products for audio, unified communications and collaboration, display, video, control, digital signage, home automation, security, VR, and live events. It took place on June 4-8 in The Las Vegas Convention Center – a 3.2 million square foot facility with approximately two million square feet of exhibit space.
This year, along with technology, InfoComm was focusing on ways of applying human-centered design to AV solutions and creating memorable experiences. That type of content is essential to evolving trade shows, explained AVIXA senior VP of marketing and communication Dan Goldstein, prior to InfoComm 2018. The omnipresence and availability of product information necessitates new trade show elements. "It's incumbent upon us to offer content that is unique, that is face-to-face, that's not available online and which places all that technology that you have on the show floor in a broader context," he said. It's even more true in the B2B trade show world, Goldstein said as "there's definitely a shift in the direction of original content." Vivid examples are The Sky C2 ride and The TIDE Conference.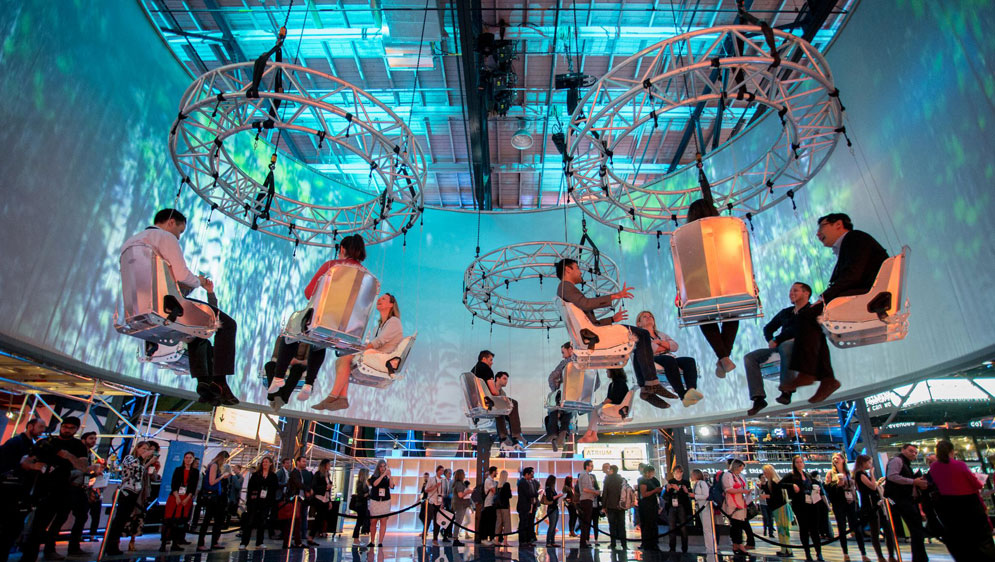 Learn more about InfoComm 2018
https://www.avnetwork.com/tag/infocomm-2018
http://www.ravepubs.com/infocomm2018/
https://www.commercialintegrator.com/news/infocomm-2018