What is Unified Communication and Collaboration (UCC)?
Unified Communications and Collaboration (UCC) is not a single tool or product, but a collection of solutions, which organizations implement to ensure that nearly all their technology works together, smoothly and securely, for near real-time collaboration. UCC integrates diverse communication tools, such as Voice, IP Telephony Calling, Instant Messaging, Desktop Sharing, Presence, and Web Conferencing, Audio Conferencing, and Video Conferencing, to interact together in a virtually seamless way.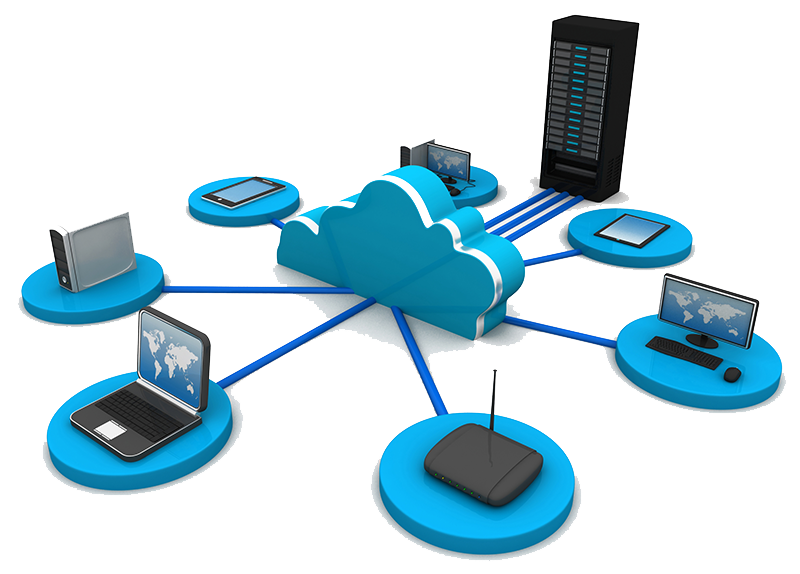 Why is unified communications so important?
The younger generation now represents a majority of the U.S. workforce and is rendering unified communications and collaboration absolutely essential to modern businesses.
Millennials now represent a majority of the U.S. workforce, according to Pew Research Center and their expectations of an "always on" experience is influencing the adoption of unified communications (UC).
UC integrates real-time communication—like video conferencing, instant messaging and data sharing—with more traditional options, using a unified interface that's consistent regardless of medium or device.
For millennials, such a seamless experience is practically the norm. For organizations under pressure to adopt a more flexible and sometimes even remote workforce, the business case is clear: UCC enables a more agile, cohesive and competitive workforce.
Increased Expectations:
1. Workplace Flexibility
A survey by Bentley University found that 77% of millennials say flexible work hours would increase their productivity at work, while nearly 40% believe remote or virtual work would do the same.
Millennials aren't the only ones looking for balance; an employee survey by PwC found other generations just as likely to feel strongly about wanting a flexible work schedule, to the point where they would be willing to give up pay and delay promotions in order to get it.
It's a challenge to sustain a culture of camaraderie and teamwork in such a fluid environment. With UCC, employees have the mobility to work outside the office environment and the "9-to-5," allowing them to connect with colleagues regardless of location, time, or even device.
They can:
Maintain dynamic work schedules
Build stronger and more cohesive teams
Speed up the decision-making process
Without UCC, it's next to impossible to keep everyone connected. Organizations that hesitate to deliver flexibility face lower employee satisfaction, higher turnover rates, and stiffer competition in the battle for talent.
2. Single Interface 
Different generations have different expectations when it comes to communication. UCC allows workers to manage their communications—emails, video chats, IMs or phone calls—in a way that works for them, from a single interface. This helps save time, reduces operational costs, and boosts productivity. 
3. Data Analytics 
Organizations generate a ton of data about their communications: Volume, flow, fail points, common use cases—data that can be leveraged to troubleshoot strengths and pinpoint weak spots in a system. With analysis, this data generates a map of how information moves within an organization. 
In many ways, millennials are the force that has driven businesses to the point where UCC is essential to working productively. To stay competitive, businesses need to be aligned with changing demands and expectations. According to research, 56% of enterprise and 66% of small and midsize business plan to implement or upgrade unified communications and collaboration solutions within the next year.
Unified Communications and Collaboration benefits
1. Increase Productivity 
Teams can close the distance between their various members and work together over phone, mobile, desktop, laptop, and other devices in a unified environment.
IT Team productivity improvements:
Serve the user better
Deploy applications faster
Improve remote management
End user productivity improvements:
Improved team collaboration
Remote/Home working
Increased number of contact points
2. Improve Flexibility and Responsiveness
Connect and communicate from virtually anywhere and on nearly any device for better responsiveness and productivity.
3. Reduce Costs 
Allow businesses to shift from a capital intensive to an operational-based model through hosted or cloud-based services. Cost of travel and logistics may also be reduced.
Cost savings include:
Simplified moves, adds and changes
Reduced cabling cost (single cable for voice and data)
Reduced call charges (toll bypass)
Single IP technology reduces support cost
4. Improve Customer Satisfaction
Getting the right information to a customer at the right time is increasingly important. Make it easier and more seamless to get customers what they need, when they need it.
5. Facilitate Collaboration 
Your team can create and edit documents together, screen share, provide feedback quickly and seamlessly, and orchestrate all the tasks, people, and programs require to efficiently collaborate on projects.
6. Tangible Intangibles
Other improvements include:
Faster time to market for new products
Quicker turnaround of inventory to improve cash flow
Improved employee morale
Unified Communications and Collaboration examples
1. Business 
Many businesses find that UC&C can empower teams to cooperate more nimbly. By utilizing tools such as Instant Messaging, File Sharing, and Video Conferencing, collaboration becomes simple and seamless. This can lead to big wins in product development, operational efficiency, client and customer satisfaction, productivity, and the bottom line. 
2. Education
Educators can implement UC&C to conduct live teaching sessions, allow professors to whiteboard and students to engage via audio or video conferencing, share documents in real time. 
3. Healthcare
Through UC&C, healthcare providers can turn a phone call into a web conference to share, view, and consult with other medical personnel and review patient information and data, and then respond quickly. Personnel can determine a doctor's availability with presence awareness and share and collaborate on patient information.
Related Links
Unified Communications Integration
InfoComm 2019 – Information, Inspiration and New Relationships
Innovating the collaboration space with Avocor at InfoComm 2019
Crestron Flex: Unified Communication and Collaboration for the Modern Workplace
Unified Communications on the Crestron XiO Cloud Platform at InfoComm 2018